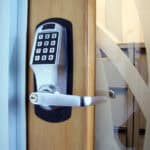 Best mobile and 24 hour locksmiths in Sydney for all your lock security needs. Restricted Key Systems and door locks can be applied to your home, Business, Club, Factory or Office keys. Restricted Key Systems provide guaranteed security that anyone who holds a key cannot have keys duplicated by a key cutter or unauthorised locksmith. Critical for commercial premises. A Restricted Key System, like an LG6 Key System ensures that additional keys cannot be duplicated without your authorisation.
Restricted Key Systems And 24 Hour Emergency Commercial and Residential Services Sydney
We can provide you with an LG6 Restricted Key System and maintain records of how many keys you have and only you can instruct All Solutions Locksmiths to duplicate, ensuring the safety of you, your family and/or staff and belongings. We can provide you with a locksmith quote to have an LG6 Restricted Key System installed at your premises in limited time, residential or commercial business
24 Hour Emergency Commercial Mobile Locksmiths Campbelltown
We provide a true 24/7 mobile locksmith emergency lockout service from your commercial premises and residential home. If you are locked out of your car, home, office, factory at any time, day or night, we can open locks. This service does not cause any damage to your locks. You must have relevant identification.
Mobile Locksmiths For Fitting Or Replacing Domestic Locks
Your family's safety and the contents of your home are your most valuable asset. All Solutions Locksmiths can provide all your domestic lock safety at a fair price. We can supply and install all locks, from deadbolts, sliding door locks, security door locks, window locks, gate locks, key in knob set, padlocks and more. We also provide an emergency service should you be locked out of home.
Tired of screen doors and screen sliding doors being left open. At All Solutions Locksmiths we can supply and install door closers.
If your home ever does get broken into we provide a 24 hour, seven days emergency callout service anywhere in Campbelltown or the Macarthur regions and can give you peace of mind that your locks are repaired or replaced, even in the middle of the night. If you need a locksmith in Campbelltown 2560, or emergency services in Sydney, give us a call.
Rekeying Locks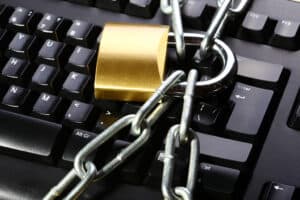 Did you know, All Solutions Locksmiths can rekey existing locks and change the combination. We can supply you with new keys without the added expense of replacing locks. This is also a great way to minimise your keys as most locks can be keyed alike. This can also ensure your safety if someone has your keys that you do not want to enter your premises, by changing the combination and having new keys, unwanted guests will have keys that don't work. We can advise you on what locks can be keyed alike. If you've lost your keys from your home or business, rekeying locks is the next best option for home security.
Rekeying locks is also a great way to ensure your safety and that of your belongings when you have purchased a new home.
Locksmiths For Replacing Window Locks
All Solutions Locksmiths can supply and install window locks to almost all windows of all ages. Window locks can be supplied with one key to open all windows, saving you the time of finding the right key for each window.
Locksmiths For Lost/Stolen Keys 24 Hour Emergency Call Out Services
If your keys ever get lost or stolen, As stated earlier, All Solutions Locksmiths can rekey your existing locks and change the combination so that your stolen keys will not work. All building, window and car locks can be rekeyed. We can supply you with new keys to all locks, and where applicable can rekey locks to suit one key, making life that little easier without searching through a bundle of keys to find the right one.
Mobile Locksmiths For Emergency Automotive Work. 24 hr Weekend Emergencies
As cars age, so do the car keys. As the keys age and get worn, there will come a point when the key will not start the car. We can recut keys back to code, supplying you with new keys. If your keys are ever lost or stolen, we can also rekey your existing door locks and ignitions and provide you with new keys. Most door locks and ignitions can also be repaired, although if unable to be repaired we can supply, install and rekey new locks. We can also have new door locks and ignitions keyed to fit your old keys.
Door and Window Lock Colours
All door and window locks come in a wide range of colours to suit your door frames, windows and colour scheme. All Solutions Locksmiths can advise you on what colour will match any existing locks or your colour scheme.
Macarthur Campbelltown Locksmiths For Insurance Work And Locks Replacement
If you have been broken into, we can repair and/or replace locks, giving you back peace of mind. All work receives a written receipt, enabling you to claim locksmith services from your insurance. (Please refer to your insurance policy if you are insured for locksmith services). Remember, we also provide 24 Hour Emergency locksmith services on break ins to re-secure your premises
Panel Beaters
We provide a fast and friendly service to panel beaters. We repair and replace door locks, boot locks and ignitions.
Real Estate Agents
We work with real estate agents in Campbelltown and all Macarthur areas, in supplying and installing door and window locks, repairing and replacing door and window locks, rekeying locks, replacing lost keys and evictions.
Public and Private Tender
All Solutions Locksmiths Macarthur Campbelltown invite the opportunity to quote on all Public and Private Tenders.
Campbelltown Locksmiths Areas Covered
Airds, Ambarvale, Blair Athol, Blairmount, Bow Bowing, Bradbury, Campbelltown, Claymore, Denham Court, Eagle Vale, Englorie Park, Eschol Park, Gilead, Glen Alpine, Glenfield, Ingleburn, Kearns, Kentlyn, Leumeah, Long Point, Macarthur Heights, Macquarie Fields, Macquarie Links, Menangle Park, Minto, Minto Heights, Raby, Rosemeadow, Ruse, St Andrews, St Helens Park, Varroville, Wedderburn, Woodbine, Camden, Mount Annan, Harrington Park,Narellan, Narellan Vale
Locksmith Locations Serviced Outside Of Campbelltown
Liverpool, Blacktown, Leppington, Prestons, Kemps Creek, Badgerys Creek, Erskine Park, Eastern Creek, Bosley Park, Merrylands, Padstow, Punchbowl, Bankstown, Cabramatta, Ingleburn Austral, Luddenham, Wetherill Park, Theresa Park, Catherine Fields, Mulgoa, Wallacia, Warragamba, Silverdale, Oran Park, Greendale
Save
Save
Save
Save
Save
Save
Save
Save