Narellan Mobile Home And Car Locksmiths
Call Today on 0414439142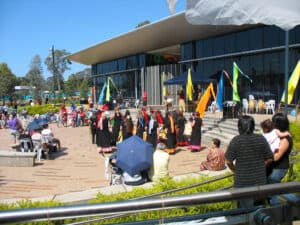 Best Mobile Locksmiths in Narellan
All solutions is a mobile local Narellan Master locksmith that come to you for commercial, automotive or domestic door locks fitting and key cutting when you need us. Based as Campbelltown locksmiths, we cover the entire Macrthur regions
We can provide you with locksmith quotes over the phone instantly and being located i Harrington Park, we a are a hop skip and jump away from Narellan
What Locksmiths Services Do We Provide In Narellan ?
Our highly experienced and licensed Master Lock smith provide emergency lock out, door lock fitting, and key cutting services everywhere across the Macarthur area, including Narellan. As Narellan locksmiths, we provide car key cutting, fitting new door locks, automotive lock fitting, and provide restricted key systems as master key locksmiths.
All Solutions local locksmiths are situated in Campbelltown Macarthur 2560 and provide emergency locksmith services during and after hours in Sydney, Sydney CBD and the Campbelltown Macarthur area and southern highlands areas up to Camden for all door locks and automotive needs.
Can I Get A Locksmith Quote Over The Phone ?
You sure can. We can provide a competitive quote over the phone for all residential, automotive and commercial lock requirements as well as locked out of home or locked out of car emergencies and after hours needs
Do I Call a Locksmith If I'm Locked Out Of My Car ?
locked keys in a car or need a locked out of home servicein Narellan ? All Solutions can help. We provide some of the latest equipment for car lockouts out and car key cutting for many models of cars. Ford, VW, Nissan, Toyota and many more models. No problems, we are the South West Narellan locksmiths that come to you anywhere in the Macarthur area.
Are There After Hours Mobile Master Lock Smiths In Narellan ?
At All Solutions, we provide 24 hour or emergency after hours services, even on weekends and holidays for your emergency needs when you need an after hours emergency locksmith for residential or auto lockouts or have a security lock emergency for your commercial premises. We are your local after hours Narellan locksmith.
When you need a locked out of car service or a locksmith for a house to fit new locks or rekey locks, All Solutions can help. If you need a highly experienced locksmith with commercial, auto or residential, call All Solutions in Sydney to get you out of trouble.
We provide Residential door lock fitting and are highly experienced commercial or industrial premises experts as well as providing car key cutting services and are mobile for all commercial, Auto or industrial related building security matters 7 days a week and available as after hour all year round.
All Narellan mobile Master Lock smith hold a Class 2BC security license and all employees have their fingerprints held by the NSW Police Service, ensuring you of trustworthy trades people entering your home or work site. As home, commercial and automotive specialists, we do our best to secure property from unwanted visitors. We are a call out 24hr locksmith for the Sydney CBD and Sydney western suburbs in general.
Do We Provide After Hours Mobile Commercial locksmiths ?
We are all professional commercial lock security extensively trained with the latest equipment and technology in digital and electronic locking systems and also provide 24 Hour after hours emergency locksmith services for commercial or industrial premises. Being one of the best Sydney commercial lock specialists, we provide the latest security in electronic or digital locking systems for your business.
Digital office locking systems, fire door locking systems and other locking systems. This means you get the best possible service, and because we understand what it means to live and work within a budget we make sure you get the very best locksmith services at affordable prices even when it is 24 Hour services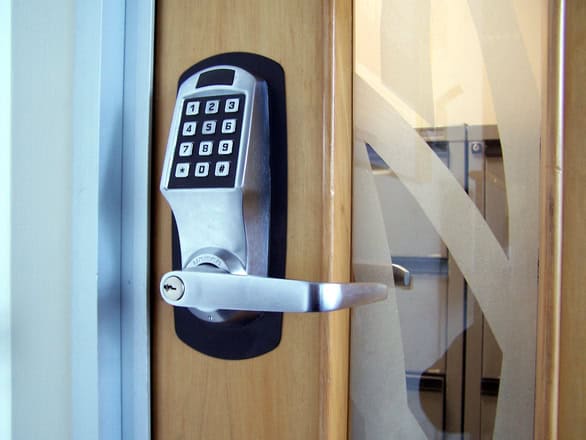 All Solutions Locksmiths Harrington Park specialise in Restricted Key Systems, all domestic needs, automotive work and provide a speedy efficient lockout 24 Hour emergency locksmith service, seven days a week for commercial or residential or automotive needs.
We are able to quote on most jobs over the phone or by email, saving you time. All Solutions is a mobile service with a fully equipped van, which means we come to you and attend to all your lock requirements on site.
Emergency Locksmiths South West Sydney
Locked out of your home or car anywhere in Sydney ? No problem. We provide 24 hour emergency mobile lock out assistance for your needs seven days, residential, car or commercial business.
Securing your home, business or valuables is important. All Solutions offer residential and commercial customers peace of mind with a variety of locks and security products.
You can trust our team to do the job right the first time.
Why People Choose Us As Their Go To Narellan Mobile Locksmiths ?
All work guaranteed By Us
Locked Out Of Home Mobile 24 Hour Service 7 Days  A Week
Locked Out Of Car Mobile Service After Hours

Quick Lock and Re-keying Of Home And Business Mobile Services 7 Days
24 hour service with professional tradespeople
Speedy efficient lockout service When You Need Us
We can supply & install all locks For Your Home Or Commercial
Mobile service with fully equipped van For All Key Cutting and Lock Fitting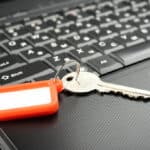 Providing quality & professional onsite locksmith services 24 hours a day servicing Harrington Park and the surrounding areas. Call All Solutions in Harrington Park for all your lock solutions.
Our promise at All Solutions is that every client has our personal guarantee that the job will be undertaken by a qualified and professional locksmith at an affordable rate. Our client satisfaction is 100% guaranteed.
When it comes to lock re keying, lock fitting, key cutting, safe opening, safe servicing, automotive locksmith key replacement and car locksmith repairs you can count on All Solutions 24HR Locksmiths.
Wit experince and security that you can trust, why would you go anywhere else. Call us today for all your lock fitting, automotive, domestic and commercial needs. Being mobile and an emergency locksmith, we can provide the services you need when you need them